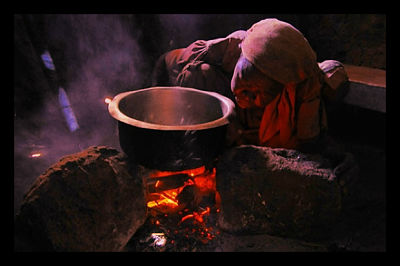 Innovations for Development (i4Dev) with funding from AstraZeneca's Young Health Programme (YHP) is implementing a unique project that focuses on prevention of the most common non-communicable diseases (NCDs) in rural areas of Wakiso & Luwero districts. The project focuses on enabling access to innovative, affordable solar energy technologies to improve indoor air quality in targeted vulnerable households. The project also works to increasing awareness on the connection between indoor air quality and respiratory diseases and related lung cancers among young people aged 10 to 24.
Objectives of the Project
To reduce indoor air pollution through provision of high quality solar energy cooking technologies
To increase awareness about the linkage between non-communicable diseases (NCDs), indoor air quality and inefficient energy cooking systems.
Increased involvement of young people in promoting access to sufficient energy systems
Improved economic and social wellbeing of young people aged 10-24 through enhancing local youth led production and marketing of efficient energy systems.
Why is the Project Needed?
Majority, 85% of rural households in Uganda are considered energy poor, households rely entirely on the inefficient three-stone open cooking fireplaces that use firewood and emit enormous amounts of smoke. This is because other forms of improved energy systems are so expensive and hence not affordable to the majority of households.

These inefficient cooking technologies are responsible for the poor indoor air quality that is associated with a wide range of respiratory ailments due to exposure to air poisoning, particulate matter among women and children. This exposure is attributed to the current increase in the prevalence of respiratory NCDs. The UDHS mentions that, indoor air pollution is the leading cause of lung cancers among Ugandans especially women and it accounts for 18% of all reported cancers among women.
Activities of the Project
The project aims at reducing energy poverty in communities through expanding access to quality efficient solar cooking technologies to reduce indoor air pollution. The project is youth focused, youth led and works by identifying young social entrepreneurs from energy poor communities and equip them with skills and knowledge to scale access to tested and proven energy systems in their communities.
The entrepreneurs are also equipped to be able at times produce, and or assemble alternative cooking energy solutions from locally made materials to compliment solar systems especially when solar isn't viable like during rainy or cloudy seasons. The project also promotes strategic partnership with rural focused solar energy companies to scale and expand their product through the local entrepreneurs.
Acknowledgement Statement
Funding for the "Integrated indoor air quality improvement project" was made possible through a charitable grant provided by the AstraZeneca Young Health Programme through its Step-up Global Grants programme