Global Climate Changes are likely to affect human health by adversely affecting morbidity and mortality rates. The risk of Climate Change effects is not equally distributed and is usually influenced by social economic factors such as age, gender, economic resources, and location.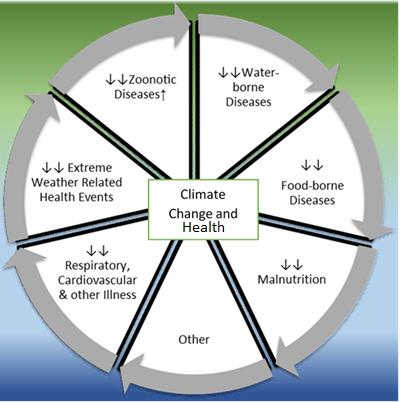 Evidence points to the fact that Climate Change affects the social, economic and environmental determinants of health – clean air, safe drinking water, sufficient food and secure shelter.
We continue to see critical health effects of Climate Change in Uganda including; increased respiratory and cardiovascular disease, injuries and premature deaths related to extreme weather events, changes in the prevalence and geographical distribution of food- and water-borne illnesses and other infectious diseases, and threats to mental health.
Our Approach
We tackle Climate Change through a community-led approach that includes investing in innovations that support adaptation, mitigation and resilience as well as advocacy efforts using research evidence on its impact on health. 
Our work focuses on building stakeholders' understanding of climate change and its impact on health and facilitating the creation of community-based response interventions that are aimed at tackling climate change and its effects on health.